Gandhinagar Samachar 05 August 2022 Online Gujarati News Paper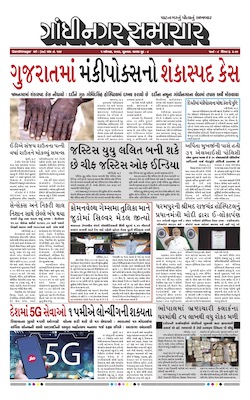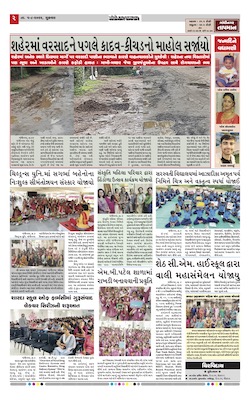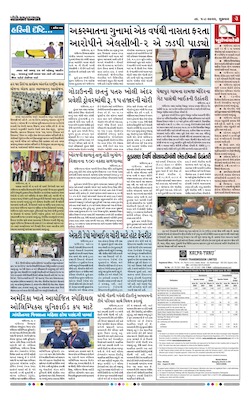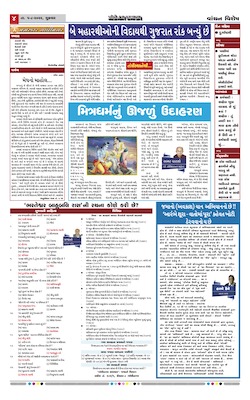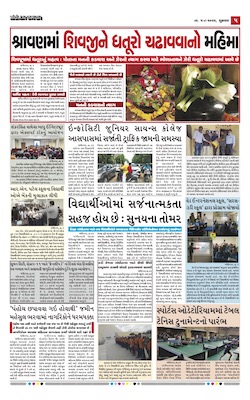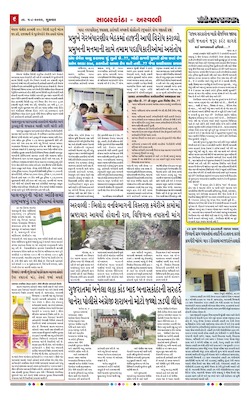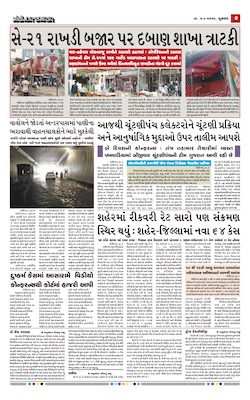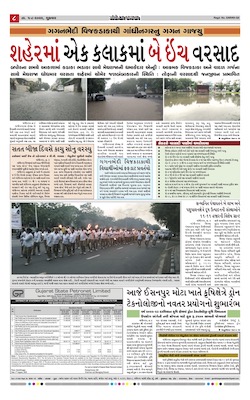 Gandhinagar Samachar:- Daily Gujarati News Paper of Gandhinagar 05 August 2022 Edition
For giving advertisement in paper or on Website for your Services, Property, Products, Social Event,Public Event, Updates, News or any other content, Gandhinagar Samachar is one of the Oldest News paper of Gandhinagar which is being published in Gujarati on daily basis from past decade. for more details please visit official website of gandhinagarsamachar on www.gandhinagarsamachar.com. Please feel free to contact us on 9898299189 or mail us on [email protected] or contact on Below mentioned Gandhinagar Samachar Address.
Gandhinagar Samachar Office
Plot No 683/2,
Sector 8, Gandhinagar.382008.
Ph: +91-79-232-22571
Email:[email protected], [email protected]
Get all updates of Gandhinagar City- Daily News, Employment News, Rojgar Samachar, Event Updates, Business Updates, Live Events, Public Events and News, Local information of Gandhinagar City, RTO, Business Listing, Government of Gujarat News, Government of India News, Local Business Details, Local Shops Details valid contact numbers from Business, Shops and Government Departments of Gandhinagar.
NOTE/ DISCLAIMER: Above mentioned information comes in public domain and is shared as an information only. For more details on the post shared or any other queries please feel free to visit on www.gandhinagarsamachar.com as mentioned above which is their official website. We, Gandhinagar Portal have share the information as an information only, Copyrights of all the images, information are held by the source mentioned in the link, Gandhinagar Portal is sharing the information as an public platform information only. Still if you find that the shared information is incorrect or any other issues found You can email us on [email protected] for any queries we will check and remove the content from our website if any issues found.
Gandhinagar Samachar 05 August 2022 Online Gujarati News Paper
Gandhinagar Samachar 05 August 2022 Online Gujarati News Paper